Spring General Membership Meeting and Annual Awards Ceremony
Featured Guest Speaker: Lev Shvarts
Deadline to register online is May 10, 2019, no late online reservation will be accepted, no exceptions. Onsite registration for speaker only.
Come to the meeting to:
Check out vendors

Socialize "off season"

Hear our guest speaker

Participate in our general membership meeting

Vote on club officials and become part of important club issues

See our exciting annual awards ceremony

Enjoy a relaxing meal with fellow club members
The Annual Spring Meeting and Banquet serves as a wonderful opportunity for "off-season" musher recognition and socialization. Members are recognized for their achievements throughout the season, memorial awards are presented and gag awards are enjoyed by all at a banquet style dinner. A detailed review of the 2018-2019 season and planning for the 2019-2020 season will also take place, along with voting for club officials at the Spring General Membership Meeting. Please note all vendors along with the general membership meeting, speaker, and banquet will all be located in the Denver Room, directly off the hotel lobby.
Vendors:
The Dax-Scooter is a sturdy, yet light weight dog scooter. It folds for easy transport so you don't need a bike rack or a huge vehicle to haul it. The awesome suspension will make even the roughest of trails feel smooth. The Dax is available with or without mechanical disc brakes and with or without a brushbow to keep you line free of the front wheel. Once you ride a Dax you'll see, no other ride will compare. They'll be offering $100 off for the PSDC Spring Meeting.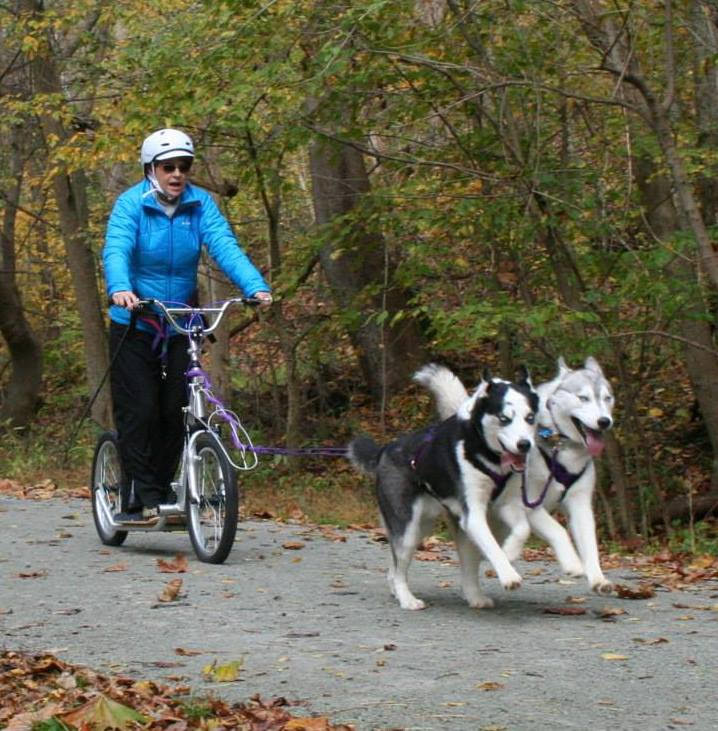 Arctic Star Dog Sleds boasts a wide variety of quality, hand-crafted traditional wooden dog sleds.
They offer everything from a beginner's sled to a professional sprint racing sled, a sled designed just for juniors, a model great for camping, and their newest: the Galaxy, designed for two people.
PSDC Meeting only sale! $50 off the Rising Star, their beginner/recreational sled, and $125 off both a custom colored light weight racing sled; and their toboggan model. They'll have these three sleds at the meeting.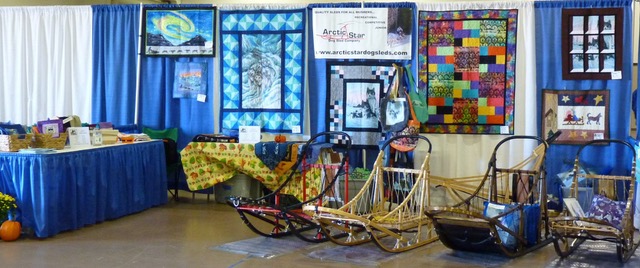 Annual Memorial Awards:
Each spring the general membership nominates, and then the Board votes on, members of the PSDC who demonstrate special characteristics. The Jim Gauger Award and the Harvey Saltzer Award are indeed very prestigious for our members. Please take a moment to look over the below descriptions for these awards. Send your nominations to Johnn via arcticstarsleds@yahoo.com. The Board members of the PSDC will be honored to announce our distinguished Memorial Award winners at the 2019 Spring Meeting and Banquet in Denver, PA
Jim Gauger Award:
This award was put in place by the PSDC Board of Directors in 1983 in honor of past club member Jim Gauger. This is awarded to a person(s) who exhibits the good sportsmanship so many of the members remember in Jim Gauger. The club will not be bound by a time frame, or a limit on the number of persons eligible for this award. There may be years when no one is nominated or that the board feels no one stood above all other club members.
Harvey Saltzer Award:
The Harvey Saltzer award shall be awarded annually to the person or kennel, which in the opinion of the Board of Directors, best exemplifies all mushers' love and concern for their own dogs as well as for sled dog sports and dogs in general. Nominees for this award must promote a positive image of sled dog sports within the sled dog community, to the public at large, and to the media through both their words and actions. The winner of this award shall be presented with a trophy. In addition the PSDC will donate $100 to the humane society of the winner's choice in memory of the work done at the East Shore branch of the Harrisburg Humane Society by the late PSDC president, Harvey Saltzer.
Silent Auction:
There WILL be a silent auction this year. We are asking for items to be donated to the silent auction. If you would like to donate an item please contact Donna Quante via djqhusky@yahoo.com Nancy Molburg via nmolburg@yahoo.com or Chris Jacobs via yeagerjac@verizon.net
Silent auction will feature a restored Maxima sled, donated by Chris Jacobs, restored by Arctic Star Dog Sleds. We also have a Diggler scooter. Watch the club Facebook page for updates on other silent auction items.
Raffle: New this year - two raffles !!!
First item: Carved Jade Dog Team donated by Donna Quante, Husky Productions. Retail value $549.
Second item: Twin size quilt and matching pillow made of Jon Van Zyle fabric, both autographed by Jon Van Zyle. Donated by Johnn & Nancy Molburg.
Raffle tickets $5 each; 6 for $25. Only 100 tickets for each item will be sold.
If you are unable to attend the meeting, you can order raffle tickets for one and/or both items. Just send a check made payable to the PA Sled Dog Club, plus a stamped envelope to Nancy Molburg 2842 Butternut Road, Tyrone PA 16686. Please specify which item(s) you want raffle tickets for. All checks for tickets ordered by mail must be received by N Molburg by May 10th. The winning tickets for both items will be drawn Saturday evening following the awards banquet. Raffle winners need not be present but must make arrangements for and pay for shipping of their item(s) if not present.
"Gag" Awards:
If you have any "nominations" for gag awards, please contact Nancy Molburg via nmolburg@yahoo.com or 814-684-3594 or LuWanna Krause via luwannakrause@comcast.net. This is always a fun portion of the evening.
Old World Catering will be catering our event!
Fresh Garden Salad

Herb Roasted Chicken

Hickory Smoked Pork

Buttered Corn

Mashed Potatoes

Assorted Pies and Cakes

Sweetend Ice Tea and Hot Coffee

Vegetarian Option available
Reservations must be made by Friday, May 10, 2019. No late reservations will be accepted for dinner, no exceptions.